Duct Cleaning Services in Pflugerville, TX
Clean & Green Air Duct Cleaning Services
Professional Air Duct Cleaning Services in Pflugerville, TX
Are you tired of constantly breathing in dusty, stale air in your home or office? Do you suffer from allergies or respiratory issues that seem to worsen when you're indoors? These common customer pains can be alleviated with our professional duct cleaning services in Pflugerville, TX. At our company, we understand the importance of clean air and its impact on your health and comfort. That's why we offer top-quality duct cleaning services designed to rid your home or office of harmful contaminants and provide fresh, clean air to breathe.
At Clean & Green, our goal is to improve your indoor air quality and restore the efficiency of your HVAC system. Our highly qualified expert technicians use state-of-the-art equipment to ensure a thorough and complete duct cleaning service. We provide services, including duct sealing and repair, HVAC unit servicing, filter replacement, and more.
Here's a list of services our duct cleaning experts provide:
Our Services in Pflugerville, TX

We offer air duct cleaning services for residential and commercial properties. Our technicians will inspect your ducts, clean them thoroughly, and provide you with a detailed report of the work they have completed.
In addition to air duct cleaning services, our technicians also offer HVAC duct cleaning in Pflugerville, TX. This helps improve the efficiency of your heating and cooling systems by removing dust and debris from ventilation fan blades and other parts of the system.

We also provide dryer vent cleaning services to help reduce the risk of fire hazards. Our technicians will clean your dryer vents and inspect them for any problems causing inefficient airflow.
If you are looking for professional dryer vent repair in Pflugerville, TX, look no further than Clean & Green. Our technicians will inspect the architecture of your dryer vent system and make any necessary repairs or replacements to ensure it works properly.
Let us help you breathe easy again – contact us today at 866-717-0229 to schedule your duct cleaning services in Pflugerville, TX.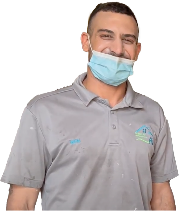 Please fill out this brief form and we'll contact you shortly.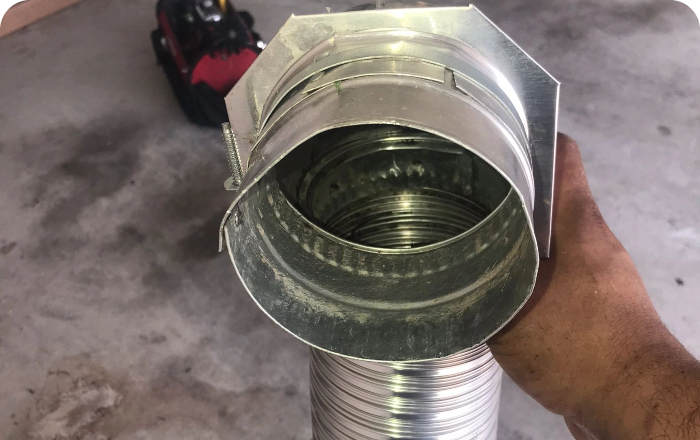 *We clean with air pressure from the bottom all the way to the top.
Our technicians are trained to service dryer vents, and they'll also be able to check your connections to make sure that your dryer is installed correctly and there isn't an air leak.
*Coupons & special offers cannot be combined with other offers. Valid toward standard pricing only. Limit one offer per household.
How Much Air Duct Cleaning

Costs
Air Duct Cleaning Yearly Maintenance
The air duct cleaning yearly maintenance is done from the main duct with negative machine pressure to suck all the loose dust from the main ducts connected to your system.
Our air duct special costs $129 per AC unit.
Includes up to 15 supply air vents with negative machine pressure, and 2 main return ducts with a brush. It also includes a Free Checkup, Free camera inspection & Free organic deodorizer.
The deep cleaning process is done from each duct individually and is more elaborate and designed to remove particles or other harmful elements from the air ducts.
Air duct deep cleaning costs vary from $45 to $85 per duct, depending on how big and dirty the duct is. For the deep cleaning, we use a Rotobrush machine that connects to each vent individually and cleans up to 25ft into the system.
Additional to air duct cleaning services, we provide
Whether you need coil cleaning, air vent cleaning, or other services
we guarantee quality

results!
Statistically, indoor air is two to five times more polluted than outdoor air, so your residence or business must have clean ducts. Moreover, if you haven't had your air ducts cleaned in the past two years, you may be more susceptible to health issues and costly energy bills.
At Clean & Green, we are dedicated to providing customers with excellent air duct cleaning services that eliminate dust, debris, dander, mold spores, and other pollutants from their indoor environment. Our experienced technicians are well-trained in the industry's best practices and use powerful equipment to ensure top-notch results.
Once you schedule an appointment with us, our certified professionals will arrive on-site and perform a comprehensive duct cleaning. We use HEPA-filtered vacuums to extract the debris from your ducts and then sanitize them with eco-friendly products. After the job is done, you can breathe easy knowing that your indoor air quality is much healthier and you can enjoy a more comfortable home or office.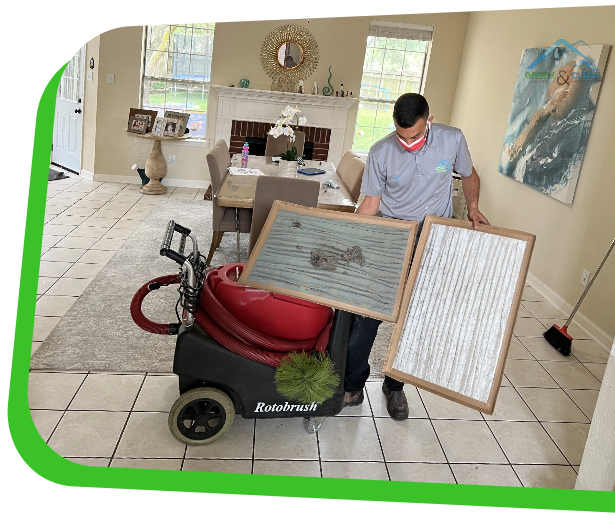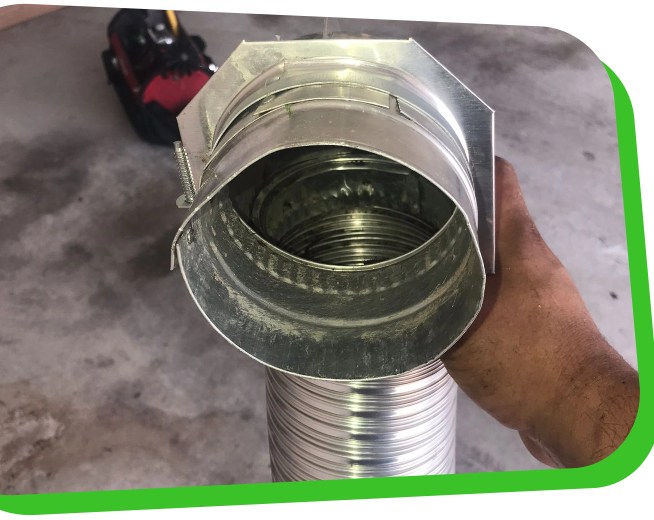 Do you know that dryer vent cleaning is vital for the safety and well-being of your family? According to the National Fire Protection Association, clothes dryers are responsible for more than 15,000 fires yearly in the US.
If you are still hesitant about scheduling a dryer vent cleaning service, here are some benefits you should consider:
Telltale Signs You Need Duct Cleaning Services
The main goal of duct cleaning services is to improve the air quality in your home or business. At Clean & Green, we believe in providing our customers with the highest level of service at competitive prices. Our team comprises certified professionals highly trained in using powerful equipment to remove dirt, dust, mold spores, and other pollutants from air ducts.
We also provide dryer vent cleaning services to prevent fires, improve air quality, and sanitize air ducts with eco-friendly products.
However, even if you haven't had your air ducts cleaned in the past two years, there are some warning signs that you should look out for:
Don't wait any longer – contact us today to schedule your air duct cleaning services in Pflugerville, TX!
Is air duct cleaning really necessary?
Yes, regular air duct cleaning is important for maintaining your HVAC system's efficiency and improving indoor air quality. It also helps reduce environmental allergens, such as pet dander, pollen, dust mites, and mold spores.
How often should air ducts be cleaned?
We recommend having your air ducts professionally serviced every two to five years, depending on the size of the property and how heavily occupied it is. For example, if you have pets that shed or many people living in the home, it may be beneficial to have it serviced more frequently.
What will happen if I don't get my air ducts cleaned?
Without regular air duct cleaning, your HVAC system may not be able to operate as efficiently, and this could lead to an increase in energy bills. Additionally, the dirt and dust buildup in the air ducts can contribute to poor indoor air quality, which can cause a range of health issues.
What is the process of air duct cleaning?
The process typically includes removing dirt and debris from your home or business's vents, grills, registers, and return air ducts. We then use vacuum cleaners to suck up any remaining dust particles. This process helps keep your HVAC system running efficiently while improving indoor air quality.
Is it possible to get air duct cleaning done on my own?
We recommend using professional air duct cleaning in Pflugerville, TX. Experienced technicians have access to specialized equipment and can ensure that all areas of your ductwork are thoroughly cleaned and inspected.