Certified Clean &

Green Air Duct and Vent Cleaning in Addison, TX
Clean & Green Air Duct Cleaning is your trusted choice for HVAC cleaning, air duct cleaning, dryer vent cleaning, and repair services. We are a certified and insured company serving customers in Addison, TX. Customer satisfaction is our priority, and we are committed to providing exceptional services. We follow eco-friendly cleaning practices to create a healthy home environment free from contaminants.
Our team of highly trained and experienced technicians improve the performance of HVAC ducts and vents. We have the necessary certifications for successful HVAC, air duct, and dryer vent cleaning.
Choose us for 100% clean and fresh indoor air quality. We eliminate dust, allergens, and pollutants from your air ducts and vents, promoting a healthier living environment. Experience the difference of working with certified professionals.
Do you have any questions?
Please fill out this brief form and we'll contact you shortly.
Our Services in Addison, TX
Expert HVAC,

Air Duct and Vent Cleaning Services

If you are looking for experts in the area of air duct cleaning service, Clean & Green is the company to call. Our certified technicians are always ready to clean air ducts and vents according to the highest industry standards in Addison, TX. We'll help you get rid of dirt, dust, allergens, and other particles that are ruining in your air duct system.
Regular cleaning is necessary for optimal performance of your HVAC system. Clean & Green is a company with years of field experience, we provide top-rated HVAC cleaning services in Addison, TX. to remove dirt, dust, allergens, and more, ensuring safe and efficient operation. Trust us to deliver high-quality air for your home.

A clogged dryer vent can cause a fire hazard, so it's essential to have your vents checked and cleaned regularly. At Clean & Green, we offer professional dryer vent cleaning services in Addison, TX. With our specialized tools and advanced techniques, we can remove lint and debris from your home dryer vent to help keep it safe and efficient.
Experience the peace of mind that comes with knowing your dryer vent is in expert hands. At Clean & Green we specialize in efficient and affordable dryer vent repair services in Addison, TX. We use the latest tools and techniques to diagnose and fix the issue quickly, ensuring that your dryer vent system runs safely and efficiently.
Additional Services Related to

Air Duct and Vent Cleaning Services We Offer
Get clean, healthy air in your home with our quality duct cleaning services.
Contact us

today

to get started!
Professional HVAC, Air Duct & Vent Cleaning

Experts in Addison, TX
When it comes to residential HVAC, air duct, and vent cleaning in Addison, TX, choosing a reliable and dedicated service provider is essential. At Clean & Green Air Duct Cleaning, we prioritize your safety and satisfaction above all else.
As certified and insured experts in residential air duct cleaning, we understand the importance of maintaining clean and efficient HVAC systems, air ducts, and vents for your home. Our team is committed to delivering exceptional service, and we take great pride in our work.
We recognize that clean HVAC systems, air ducts, and vents contribute to a safe and healthy indoor environment. That's why we go above and beyond to ensure that your indoor air quality is at its best. Using the latest technology and equipment, our highly skilled service technicians are proficient in cleaning, repairing, and replacing residential ducts and air vents as needed.
We stand behind our work with a 100% satisfaction guarantee. Your peace of mind is important to us, and we strive to exceed your expectations. Choose us as your preferred residential air duct cleaning experts in Addison, TX, and experience the Clean & Green difference.
Contact us today to learn more about our services and how we can help improve your indoor air quality. Your safety and satisfaction are always our top priorities.
Types of Cleaning and Treatments We Do
Air Duct Cleaning in Addison
Do you know that regular air duct cleaning can significantly reduce your energy bills and help you save money? It's true! A clean HVAC system can run more efficiently, using less energy to cool or heat your home. Moreover, dust and other contaminants are removed from your air ducts, making the air inside your home healthier.
Professionals recommend air duct cleaning every 3 to 5 years. Investing in regular air duct cleaning saves money on your energy bills and extends your HVAC system's lifespan. This means you won't have to replace your system as frequently, which can save you thousands of dollars in the long run. Additionally, regular air duct cleaning can improve your home's overall indoor air quality, reducing the risk of respiratory problems and allergies for you and your family.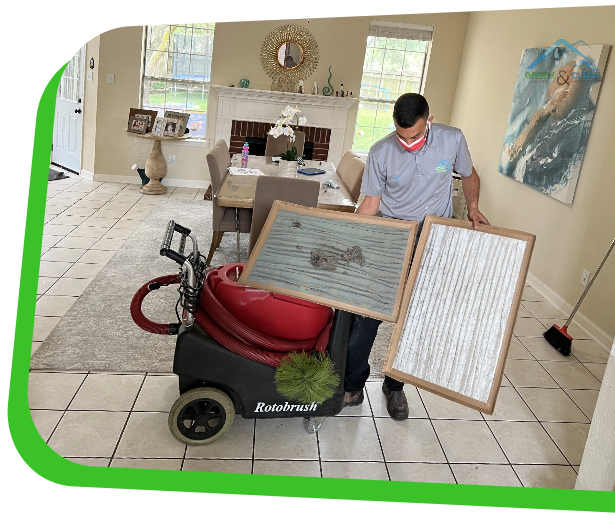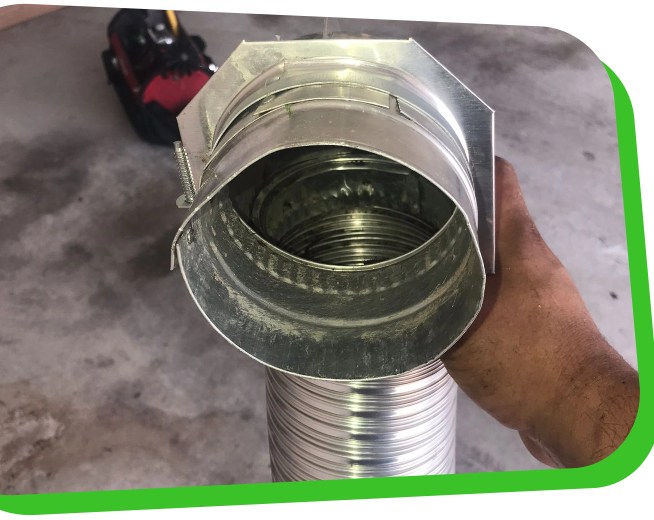 Dryer Vent Cleaning in Addison
Your dryer vent is one of the most critical parts of your home that needs regular maintenance. However, not all homeowners understand the importance of dryer vent cleaning and why it needs to be done. Let's examine the benefits of this service:
Air Vent Cleaning Addison, TX
Discover exceptional air vent cleaning services in Addison. Ensure cleaner air and optimal HVAC system performance with our professional maintenance. Our expert technicians are dedicated to improving indoor air quality, preventing dust buildup, and creating a healthier environment for you and your family.
With our comprehensive air vent cleaning services, you can experience the difference of a fresher and healthier home. Dust and allergens can compromise indoor air quality, leading to respiratory discomfort and allergies. Our thorough cleaning process removes accumulated debris, promoting better airflow and reducing the risk of respiratory issues.
Don't let dust and allergens compromise your indoor air quality. Trust our reliable air vent cleaning solutions to keep your home clean and your air fresh. Breathe easier and enjoy a healthier environment with our trusted services.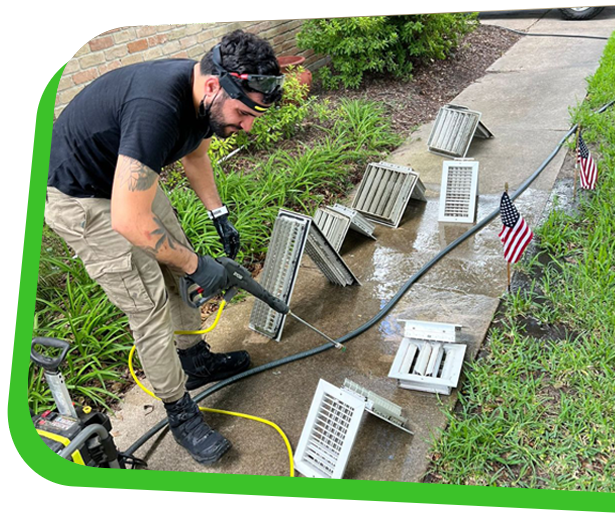 The little Signs You Need Duct Cleaning Services
We believe in the importance of a clean and well-maintained HVAC system. It is key for a safe, comfortable, and healthy indoor environment. Our team employs state-of-the-art techniques to ensure the best results possible. We'll ensure all the vents, filters, and other components are dust and debris-free.
Furthermore, we'll check for signs of mold and mildew, which can develop inside your air ducts due to moisture buildup. We suggest having your air duct system professionally cleaned every two years to ensure proper functioning and a healthier indoor environment.
Nevertheless, if you notice any of the following signs, then it may be time to get your air ducts cleaned:
Don't let dirty ducts drag you down! Call Clean & Green Air now at 866-717-0229 for professional duct cleaning services in Addison, TX. Say goodbye to dust and allergens.
Our Location Serving Addison TX and the Surrounding Area

With Love
Clean & Green Air Duct Cleaning Garland 
Located in: 149 W Kingsley Rd, Garland, TX 75041
Areas served: Dallas-Fort Worth Metropolitan Area, TX. and surrounding areas.
Mobile Service Hours: Sun – Fri 8 AM – 6 PM
Saturday Closed
Online Operating Hours: Sun – Fri Open 24 hours
Saturday Closed
Phone: (972) 975-5768
Addison, Texas
and Surrounding Areas
Is air duct cleaning really necessary?
Yes, regular air duct cleaning is important for maintaining your HVAC system's efficiency and improving indoor air quality. It also helps reduce environmental allergens, such as pet dander, pollen, dust mites, and mold spores.
How often should air ducts be cleaned?
We recommend having your air ducts professionally serviced every two to five years, depending on the size of the property and how heavily occupied it is. For example, if you have pets that shed or many people living in the home, it may be beneficial to have it serviced more frequently.
What will happen if I don't get my air ducts cleaned?
Without regular air duct cleaning, your HVAC system may not be able to operate as efficiently, and this could lead to an increase in energy bills. Additionally, the dirt and dust buildup in the air ducts can contribute to poor indoor air quality, which can cause a range of health issues.
What is the process of air duct cleaning?
The process typically includes removing dirt and debris from your home or business's vents, grills, registers, and return air ducts. We then use vacuum cleaners to suck up any remaining dust particles. This process helps keep your HVAC system running efficiently while improving indoor air quality.
Is it possible to get air duct cleaning done on my own?
We recommend using professional air duct cleaning in Addison, TX. Experienced technicians have access to specialized equipment and can ensure that all areas of your ductwork are thoroughly cleaned and inspected.