Clean & Green Air Duct Cleaning Services
Clean & Green Air Certified By
Top-Rated

Air Duct and Vent Services Company
At Clean & Green Air Duct Cleaning, we are committed to providing the highest quality HVAC cleaning services in the Houston, Dallas-Fort Worth, and Austin areas. Our certified technicians use state-of-the-art equipment and advanced techniques to remove dirt, dust, and other contaminants from your air ducts, dryer vents, and HVAC systems. With our expertise and attention to detail, we help ensure that your indoor air quality is clean and healthy, and your HVAC duct and vent system runs efficiently. Trust us to keep your home safe and comfortable.
Do you have any questions?
About Our Air Duct Cleaning Services
If you are still trying to decide whether to clean your air ducts, let us explain the benefits of regular air duct cleaning. First and foremost, it helps improve the quality of air in a residence or commercial space. By removing buildup from contaminants like dust, dirt, dander, and pollen particles, you can rest assured knowing that you will be breathing healthier air. Additionally, this can help to improve the airflow in your ventilation system and reduce energy costs.
It's also important to note that regular air duct cleaning can help extend the lifespan of various components within a heating and cooling system, such as fan motors, coils, heat exchangers, and more. This means fewer repairs or replacements over time, resulting in significant cost savings.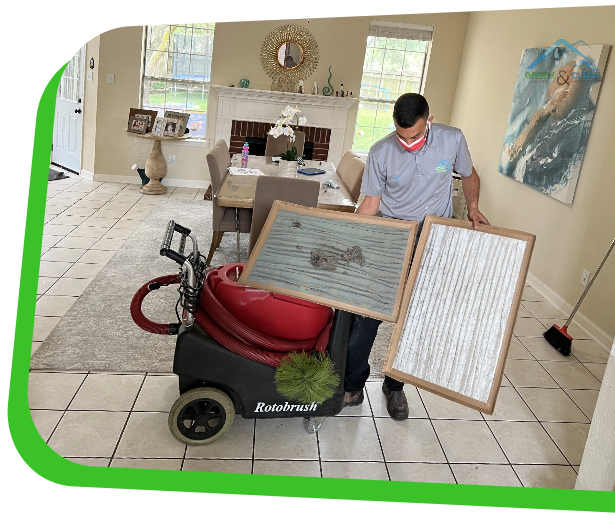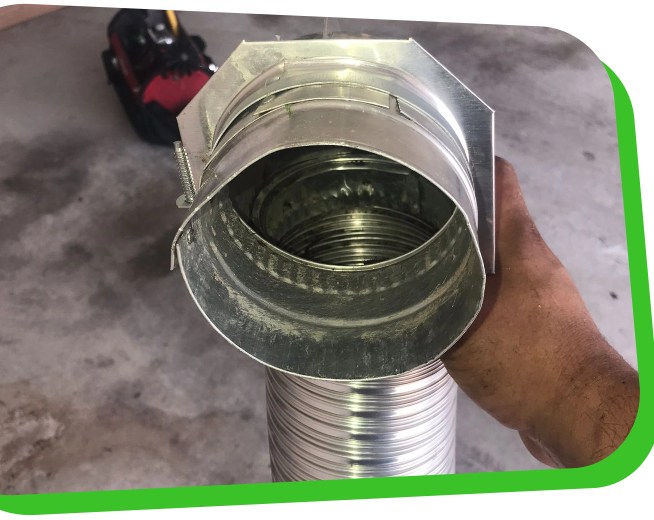 Clean & Green Air is the number one choice for air duct and vent cleaning services in Houston, TX, as well as the Dallas-Fort Worth and Austin areas, because we are dedicated to providing superior results. We understand how important clean air is for a healthy home or business environment. As such, our expert team of technicians works hard to ensure that your space is free from any pollutants or irritants.
Our certified technicians are devoted to providing the highest quality of service when it comes to duct and vent cleaning, repair, or replacement. We prioritize our customers' satisfaction above all else by ensuring they breathe clean air and maintain an energy-efficient system.
Beyond this, we offer competitive pricing and cost-effective solutions for HVAC duct and vent cleaning services. We understand that air duct cleaning services can be expensive, but with Clean & Green, you will surely get the best value for your money!
Why Choose

Clean & Green Air Duct Cleaning

Services?
At Clean & Green, we are committed to providing honest and reliable air duct cleaning services. We value our customers and strive to provide the best service possible.
When you hire our service technicians, you can rest assured that your air ducts are in good hands. Our experts are trained and certified to handle all air duct cleaning services. Furthermore, our technicians are courteous and respectful of your property.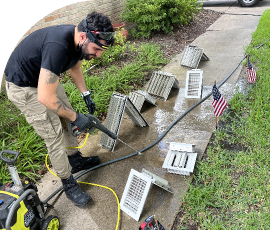 We're proud to have earned the trust of our neighbors in Houston and Dallas Fort Worth, TX. Our customers appreciate our commitment to quality service and have given us their highest rating. We invite you to read through some of the reviews from our satisfied customers.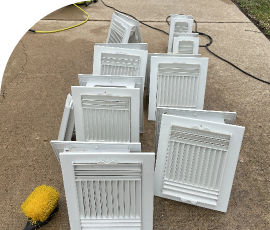 Great Prices On Top Brands
Our technicians are dedicated to providing you with the best service possible without breaking your budget. We use only top-quality parts and materials from trusted brands. We also offer significant discounts to get the best service at an unbeatable price.
We Are Servicing In

Dallas-Fort Worth, Austin, and Houston TX,

and Nearby Areas
Dallas-Fort Worth
Metropolitan Area, TX