Clean & Green Air Customer

Feedback and Testimonials
When choosing an air duct and vent cleaning professional, reviews are the best way to make an informed decision. Clean & Green has many positive reviews from satisfied customers, and we are proud of our exceptional customer service! Our team is well-trained in providing top-of-the-line air duct and vent cleaning services, with a satisfaction guarantee to match. With years of experience in the field and cutting-edge tools and techniques, you can trust our team to deliver a thorough and effective air duct and vent cleaning service.
Now, just have a look at our customer reviews. We have a wide range of happy customers who can attest to the quality of our work. Every customer is important to us, and we ensure that their air ducts and vents are cleaned with precision and care.
Call Clean & Green Air now at 866-717-0229 to experience our top-of-the-line air duct and vent cleaning services!
Please fill out this brief form and we'll contact you shortly.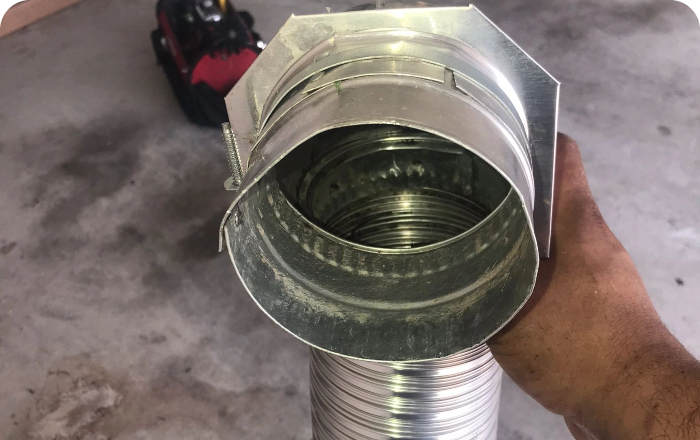 *We clean with air pressure from the bottom all the way to the top.
Our technicians are trained to service dryer vents, and they'll also be able to check your connections to make sure that your dryer is installed correctly and there isn't an air leak.
*Coupons & special offers cannot be combined with other offers. Valid toward standard pricing only. Limit one offer per household.