Professional

Air Duct and Vent Cleaning in Frisco, TX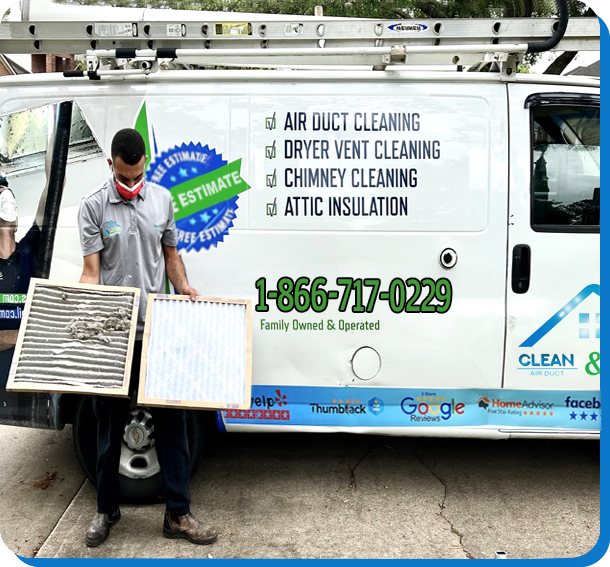 Are you tired of living with dirty air ducts that circulate dust, allergens, and unpleasant odors throughout your home or office? Do you find yourself constantly coughing, sneezing, or experiencing allergy-like symptoms? Look no further! Our professional duct cleaning services in Frisco, TX, are here to alleviate your pain points and provide a clean and healthy living environment.
Our experienced technicians utilize state-of-the-art equipment and advanced cleaning techniques to ensure that your air ducts are free of contaminants and functioning at their best. Say goodbye to poor indoor air quality and hello to a breath of fresh air with our top-notch duct cleaning services.
Do you have any questions?
Breath easier with professional air vent cleaning services from Clean & Green Air in Frisco, TX. Contact us today at 866-717-0229 to learn more about how we can help you enjoy healthier indoor air.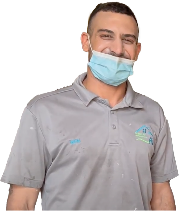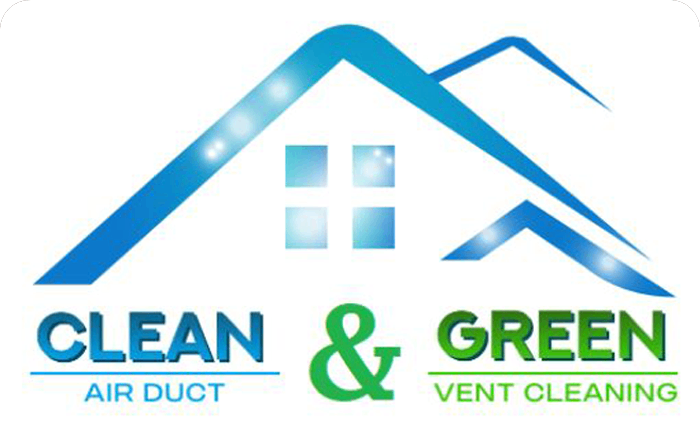 Exciting News For New Customers!
We're excited to offer you $50 off your first purchase with us on any Air Duct or Dryer Vent Cleaning Service. To redeem this offer, simply complete your online booking, call, or contact us.
*Coupons & special offers cannot be combined with other offers. Valid toward standard pricing only. Limit one offer per household.
Please fill out this brief form and we'll contact you shortly.
Our Services in Frisco, TX
Expert HVAC,

Air Duct and Vent Cleaning Services

If you are looking for experts in the area of air duct cleaning service, Clean & Green is the company to call. Our certified technicians are always ready to clean air ducts and vents according to the highest industry standards in Frisco, TX. We'll help you get rid of dirt, dust, allergens, and other particles that are ruining in your air duct system.
Regular cleaning is necessary for optimal performance of your HVAC system. Clean & Green is a company with years of field experience, we provide top-rated HVAC cleaning services in Frisco, TX. to remove dirt, dust, allergens, and more, ensuring safe and efficient operation. Trust us to deliver high-quality air for your home.

A clogged dryer vent can cause a fire hazard, so it's essential to have your vents checked and cleaned regularly. At Clean & Green, we offer professional dryer vent cleaning services in Frisco, TX. With our specialized tools and advanced techniques, we can remove lint and debris from your home dryer vent to help keep it safe and efficient.
Experience the peace of mind that comes with knowing your dryer vent is in expert hands. At Clean & Green we specialize in efficient and affordable dryer vent repair services in Frisco, TX. We use the latest tools and techniques to diagnose and fix the issue quickly, ensuring that your dryer vent system runs safely and efficiently.
Additional Services Related to

HVAC, Air Duct and Vent Cleaning We Offer
Get clean, healthy air in your home with our quality duct cleaning services in Frisco, TX.
Contact us

today

to get started!
How Much Air Duct Cleaning

Costs
Air Duct Cleaning Yearly Maintenance
The air duct cleaning yearly maintenance is done from the main duct with negative machine pressure to suck all the loose dust from the main ducts connected to your system.
Our air duct special costs $129 per AC unit.
Includes up to 15 supply air vents with negative machine pressure, and 2 main return ducts with a brush. It also includes a Free Checkup, Free camera inspection & Free organic deodorizer.
The deep cleaning process is done from each duct individually and is more elaborate and designed to remove particles or other harmful elements from the air ducts.
Air duct deep cleaning costs vary from $45 to $85 per duct, depending on how big and dirty the duct is. For the deep cleaning, we use a Rotobrush machine that connects to each vent individually and cleans up to 25ft into the system.
Additional to air duct cleaning services, we provide
The air ducts in your home or business circulate the air throughout your property. Over time, dirt and dust build-up within your ducts and can lead to various indoor air quality concerns. And this is where you need the help of professional air duct cleaning services from our company. Our experienced technicians use advanced cleaning equipment to eliminate any dirt, dust, debris, and other pollutants from your air ducts. This helps reduce the number of allergens, irritants, and pathogens circulating throughout your property.
Moreover, cleaning your ducts can help improve your HVAC system's efficiency, as it will not have to work as hard to circulate air. As a result, this can lead to lower energy bills and fewer repair costs in the long run. So, if you want to improve indoor air quality and save money, professional duct cleaning services can be the perfect solution.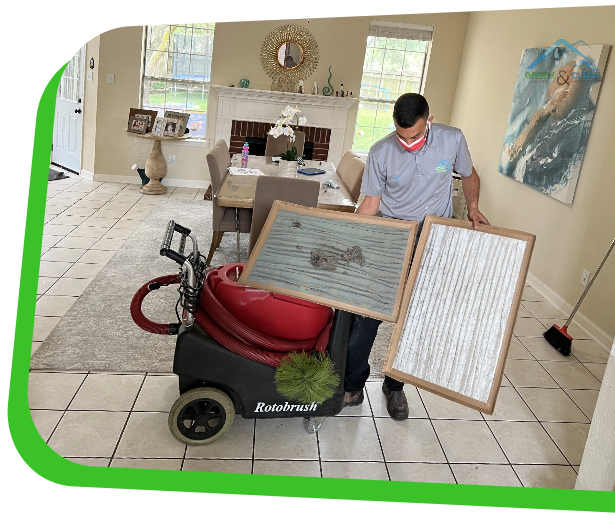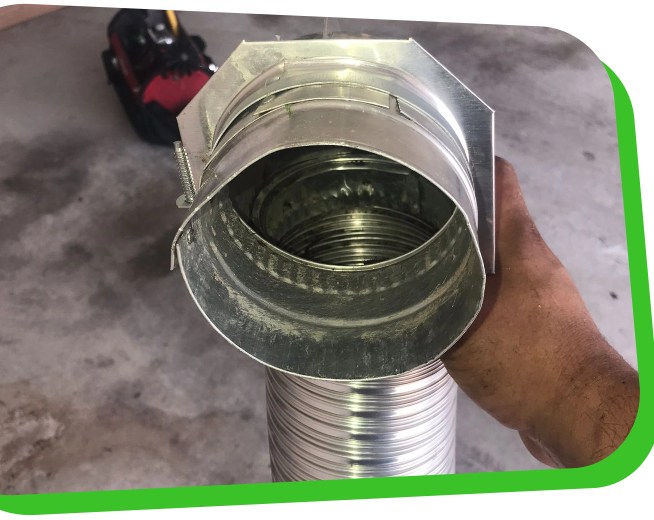 Dryer vent cleaning is crucial to maintaining the safety and efficiency of your home or business. Your dryer vent system removes hot air and moisture from the dryer drum and vents it outside. Over time, lint and other debris can accumulate in the vent system, creating a severe fire hazard.
Statistically, dryers and washing machines are involved in one of every 22 home structure fires reported in the US from 2014 to 2020. In addition to the safety risks, a clogged dryer vent can result in longer drying times, increased energy consumption, and higher utility bills. Regular dryer vent cleaning can help prevent these issues and ensure your dryer operates safely and efficiently. Therefore, professionals recommend cleaning your dryer vents at least once a year. And it's better to hire a professional to do this job for you!
Signs that Indicate You Need Duct Cleaning Services
Statistically, indoor air quality can be up to five times worse than outdoors. Moreover, poor indoor air quality can affect your health and comfort, so taking care of your ventilation system with professional duct cleaning services is essential. Duct cleaning is the process of removing dust, dirt, allergens, and other pollutants from your air ducts using specialized equipment. This helps improve indoor air quality by eliminating contaminants in the environment.
Moreover, when done properly, professional duct cleaning services can also help increase energy efficiency as your HVAC system won't have to work as hard to circulate air.
However, several signs indicate you need professional duct cleaning services. Let's list them:
Get the most out of your HVAC system and enjoy cleaner, healthier indoor air with professional duct cleaning services in Frisco, TX. Contact Clean & Green Air today at 866-717-0229 to learn more!
Our Location Serving Addison TX and the Surrounding Area

With Love
Clean & Green Air Duct Cleaning Garland 
Located in: 149 W Kingsley Rd, Garland, TX 75041
Areas served: Frisco, TX, and surrounding areas.
Mobile Service Hours: Sun – Fri 8 AM – 6 PM
Saturday Closed
Online Operating Hours: Sun – Fri Open 24 hours
Saturday Closed
Phone: (972) 975-5768
Frisco, Texas
and Surrounding Areas
Is air duct cleaning really necessary?
Yes, regular air duct cleaning is important for maintaining your HVAC system's efficiency and improving indoor air quality. It also helps reduce environmental allergens, such as pet dander, pollen, dust mites, and mold spores.
How often should air ducts be cleaned?
We recommend having your air ducts professionally serviced every two to five years, depending on the size of the property and how heavily occupied it is. For example, if you have pets that shed or many people living in the home, it may be beneficial to have it serviced more frequently.
What will happen if I don't get my air ducts cleaned?
Without regular air duct cleaning, your HVAC system may not be able to operate as efficiently, and this could lead to an increase in energy bills. Additionally, the dirt and dust buildup in the air ducts can contribute to poor indoor air quality, which can cause a range of health issues.
What is the process of air duct cleaning?
The process typically includes removing dirt and debris from your home or business's vents, grills, registers, and return air ducts. We then use vacuum cleaners to suck up any remaining dust particles. This process helps keep your HVAC system running efficiently while improving indoor air quality.
Is it possible to get air duct cleaning done on my own?
We recommend using professional air duct cleaning in Frisco, TX. Experienced technicians have access to specialized equipment and can ensure that all areas of your ductwork are thoroughly cleaned and inspected