Clean &

Green Air Duct Cleaning

Katy, TX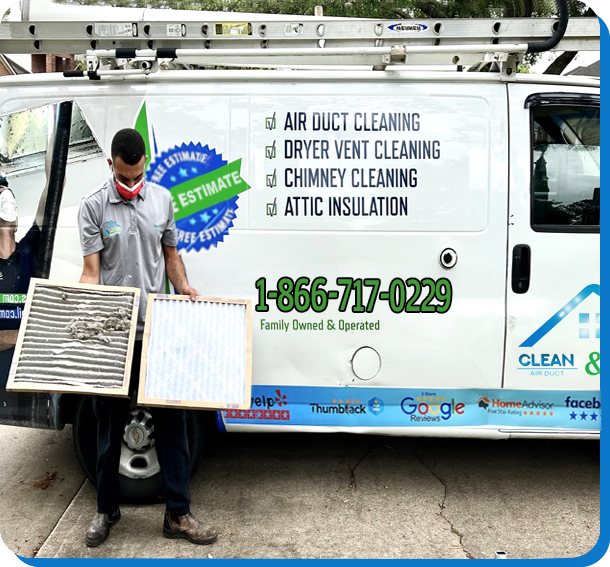 We are a certified and insured HVAC cleaning company. We provide excellent services, including air duct cleaning, dryer vent cleaning and more. Our service area includes Katy, TX, and nearby areas. With a strong emphasis on customer service and eco-friendly practices, we ensure a healthy and contaminant-free home environment.
Our team of specialized technicians excels in improving HVAC ducts and vents for the best performance. Our certification ensures we meet all requirements for HVAC, air duct, and dryer vent cleaning, giving you trust in our services. Our commitment to excellence guarantees 100% clean and fresh indoor air quality.
At our company, providing the finest air duct cleaning services is our top priority. As a certified and insured company, we understand the importance of maintaining optimal indoor air quality, and we take great pride in our work. Our expertly trained technicians have the expertise to guarantee pristine cleaning of your HVAC duct and vent, providing the cleanest and most invigorating air you can imagine.
Employing state-of-the-art equipment and advanced techniques, we ensure impeccable results from the very first service. Over the years, our impeccable reputation has established us as a reliable and esteemed entity in the air duct cleaning industry.
We are a trusted and respected company in air duct cleaning, with skilled technicians, advanced equipment, and a successful history. Your search for air duct cleaning services ends here. Contact us today to experience our unparalleled quality of service.
Do you have any questions?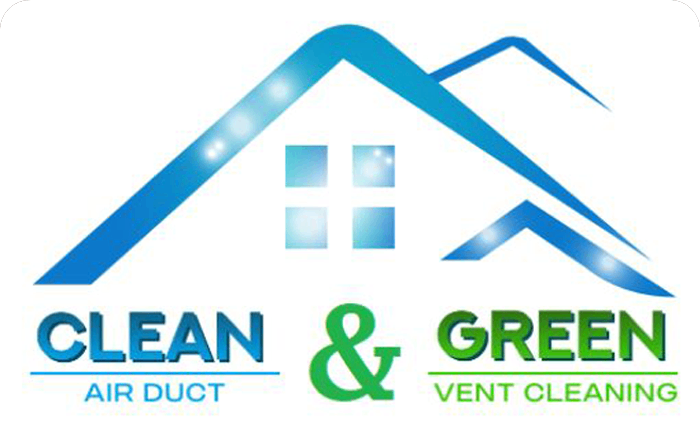 Exciting News For New Customers!
We're excited to offer you $50 off your first purchase with us on any Air Duct or Dryer Vent Cleaning Service. To redeem this offer, simply complete your online booking, call, or contact us.
*Coupons & special offers cannot be combined with other offers. Valid toward standard pricing only. Limit one offer per household.
Harris County, TX.
and Surrounding Areas
Please fill out this brief form and we'll contact you shortly.
Honest & Upfront

Air Duct Cleaning Service Cost

with No Hidden Fees
Air Duct Cleaning Yearly Maintenance
The air duct cleaning yearly maintenance in Katy, TX, is done from the main duct with negative machine pressure to suck all the loose dust from the main ducts connected to your system.
Our air duct cleaning special costs $129 per AC unit.
Includes up to 15 supply air vents with negative machine pressure, and 2 main return ducts with a brush. It also includes a Free Checkup, Free camera inspection & Free organic deodorizer.
The deep cleaning process is done from each duct individually and is more elaborate and designed to remove particles or other harmful elements from the air ducts.
Air duct deep cleaning costs vary from $45 to $85 per duct, depending on how big and dirty the duct is. For the deep cleaning, we use a Rotobrush machine that connects to each vent individually and cleans up to 25ft into the system.
Exploring the Essential Parts Cleaning in Air Duct Service
Wish to improve the air quality in your home?
Contact Clean & Green Air at 866-717-0229 for professional duct cleaning services in Katy, TX!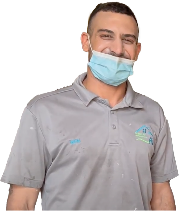 Certified HVAC,

Air Duct and Vent Cleaning Services

If you are looking for experts in the area of air duct cleaning service, Clean & Green is the company to call. Our certified technicians are always ready to clean air ducts and vents according to the highest industry standards in Katy, TX. We'll help you get rid of dirt, dust, allergens, and other particles that are ruining in your air duct system.
Regular cleaning is necessary for optimal performance of your HVAC system. Clean & Green is a company with years of field experience, we provide top-rated HVAC cleaning services in Katy, TX. to remove dirt, dust, allergens, and more, ensuring safe and efficient operation. Trust us to deliver high-quality air for your home.

A clogged dryer vent can cause a fire hazard, so it's essential to have your vents checked and cleaned regularly. At Clean & Green, we offer professional dryer vent cleaning services in Katy, TX. With our specialized tools and advanced techniques, we can remove lint and debris from your home dryer vent to help keep it safe and efficient.
Experience the peace of mind that comes with knowing your dryer vent is in expert hands. At Clean & Green we specialize in efficient and affordable dryer vent repair services in Katy, TX. We use the latest tools and techniques to diagnose and fix the issue quickly, ensuring that your dryer vent system runs safely and efficiently.
Additional Services Related to

HVAC, Air Duct and Vent Cleaning We Offer
Don't wait until it's too late!
We can help keep your home safe from

potential fires caused by lint buildup
Having your air ducts professionally cleaned is essential for a few reasons. First, it can improve your HVAC system's efficiency, saving you money on energy bills in the long run. Second, it eliminates any dirt or other contaminants lurking in your ductwork, ensuring that only clean and safe air is circulating throughout your home.
Finally, it can improve the air quality in your home, which can help reduce allergies and other respiratory issues that may be caused by dust or mold in the air you breathe. You can't even imagine the difference in air quality after a thorough cleaning. Therefore, it's essential to have your air ducts cleaned regularly.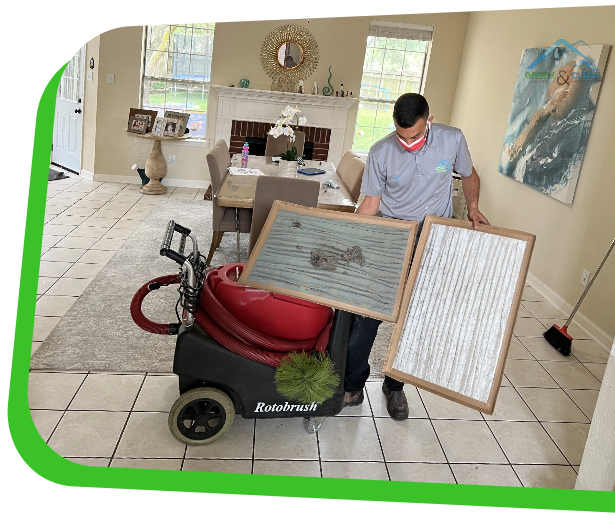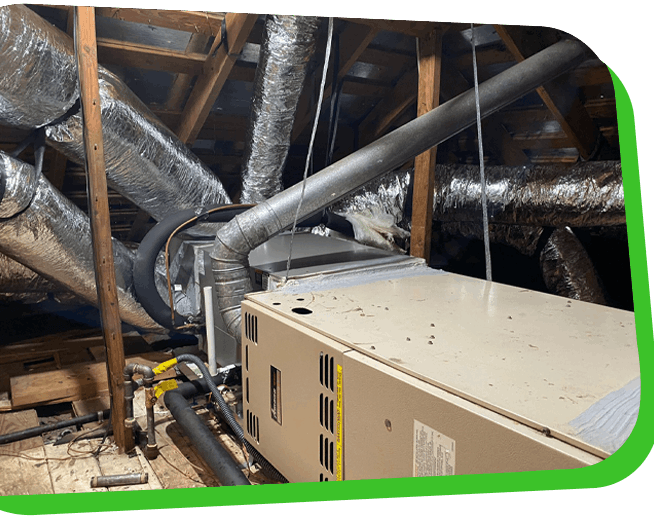 HVAC Duct Cleaning Services
When you choose Clean & Green for your HVAC duct cleaning services, you can be sure you'll get the best service possible. We are a fully licensed and insured company with years of experience in the industry, so you can trust that we will do a thorough job when it comes to cleaning your air ducts.
Additionally, we use eco-friendly duct work cleaning products and advanced tools so you can feel confident knowing your home is cleaned without harsh chemicals or toxins.
We believe in providing quality services that our customers can trust, so we are the top choice for dryer vent and air duct cleaning in Katy, TX, or the surrounding areas.
Common Signs You Need Dryer Vent Cleaning Services
Dryer vent cleaning is essential to reduce the risk of a dryer fire. Each year, thousands of homes have dryer fires caused by lint buildup in the exhaust vent. Lint is highly flammable and can cause hot air to build up in the exhaust, leading to a potential fire hazard if not properly maintained. Regular dryer vent cleaning helps keep this flammable material from accumulating, reducing the risk of a potentially deadly fire. Professional local dryer vent cleaners can provide an effective and safe cleaning solution that will help protect your home from a potentially devastating fire.
While air duct cleaning is necessary, dryer vent cleaning can be just as essential. If you notice any of the following signs, it's likely time for a professional dryer vent cleaning service:
Contact Clean & Green Air today at 866-717-0229 to schedule duct cleaning services in Katy, TX. We look forward to helping you achieve better air quality in your home!
Our Location Serving Katy, TX, and the Surrounding Area

With Love
Katy, Texas
and Surrounding Areas
AIR DUCT CLEANING IN KATY, TX FAQ'S
Why is HVAC cleaning important in Katy, Texas?
HVAC cleaning is especially crucial in Katy, Texas, due to the region's unique climate and environmental factors. Over time, the HVAC system in Katy homes can accumulate dust, dirt, pollen, mold, and other contaminants, which are prevalent in the area.
These pollutants can have a significant impact on indoor air quality, potentially leading to health issues, allergies, and breathing difficulties for residents. Moreover, with the warm and humid climate in Katy, the HVAC system may have to work harder to maintain comfort levels, making regular cleaning essential to ensure optimal efficiency and energy savings.
By investing in HVAC cleaning in Katy, homeowners can enjoy improved indoor air quality, a more efficient system, and a healthier living environment for themselves and their families.
Why is air duct cleaning important for homeowners in Katy, TX?
Air duct cleaning is crucial for homeowners in Katy, TX, due to the area's unique climate and environmental factors. With Katy's warm and humid weather, residents often rely heavily on their HVAC systems to maintain indoor comfort. However, the constant use of HVAC systems can lead to the buildup of dust, debris, mold, and other pollutants within the air ducts. Over time, these contaminants can negatively impact indoor air quality, leading to potential health issues and breathing discomfort for residents.
By investing in professional air duct cleaning services in Katy, TX, homeowners can ensure that their HVAC systems are free from harmful pollutants and maintain optimal efficiency. Clean air ducts allow for better airflow, which can lead to improved system performance and energy savings. Moreover, cleaner air ducts contribute to a healthier living environment, reducing the risk of allergies and breathing difficulties.
Regular air duct cleaning in Katy, TX, not only improves indoor air quality but also helps extend the lifespan of HVAC equipment and promotes a more comfortable and hygienic home for residents in this vibrant city.
What will happen if I don't get my air ducts cleaned?
Without regular air duct cleaning, your HVAC system may not be able to operate as efficiently, and this could lead to an increase in energy bills. Additionally, the dirt and dust buildup in the air ducts can contribute to poor indoor air quality, which can cause a range of health issues.
What is the process of air duct cleaning?
The process typically includes removing dirt and debris from your home or business's vents, grills, registers, and return air ducts. We then use vacuum cleaners to suck up any remaining dust particles. This process helps keep your HVAC system running efficiently while improving indoor air quality.
Is it possible to get air duct cleaning done on my own?
We recommend using professional air duct cleaning in Katy, TX. Experienced technicians have access to specialized equipment and can ensure that all areas of your ductwork are thoroughly cleaned and inspected.